Glasgow Terminals : Buchanan Bus Station in 1976
Buchanan Bus Station, at its opening in 1976, had forty-three sawtooth service platforms, not including the face-in coach service bays, facing west towards the terminal building.
Platforms 1 - 21 : Alexanders (Midland, Fife & Northern) & Highland, parallel to Cowcaddens Road, facing north
Platforms 22 - 27 : Originally unused, parallel to North Hanover Street, facing east. Subsequently these were adopted for use by Western Scottish express services. Eastern Scottish latterly swapped its stances (28 - 34) with Central whose 35 - 43 were, in turn, taken by Western. By summer 1985, stances 22 - 27 were being shared by Eastern and Midland Scottish services. (Western Scottish also operated their 04 AYR via Kilmarnock from platform 22).
Platforms 28 - 43 : Twenty-eight to thirty-four, Eastern Scottish. Thirty-five to forty-three Central, parallel to the new Killermont Street, facing south.
Platform 35 :
54 STRATHAVEN via Hamilton
Platform 36 :
55 NETHERBURN
Platform 37 :
51 LESMAHAGOW (Woodpark)
52 COALBURN (Station Hotel)
53 COALBURN (Bellfield Road)
152 COALBURN (Station Hotel)
153 COALBURN (Bellfield Road)
Platform 38 :
62 FAIRHILL
Platform 39 :
60 NEWMAINS (Firtree Road)
Platform 40 :
78 EAST KILBRIDE (Greenhills)
79 EAST KILBRIDE (Westwoodhill)
80 EAST KILBRIDE (Greenhills)
Platform 41 :
77 HAIRMYRES HOSPITAL
Platform 42 :
70 STRATHAVEN via East Kilbride
71 HAIRMYRES HOSPITAL
73 SANDFORD
Platform 43 :
130 PARKHALL
131 DUNTOCHER
139 FAIFLEY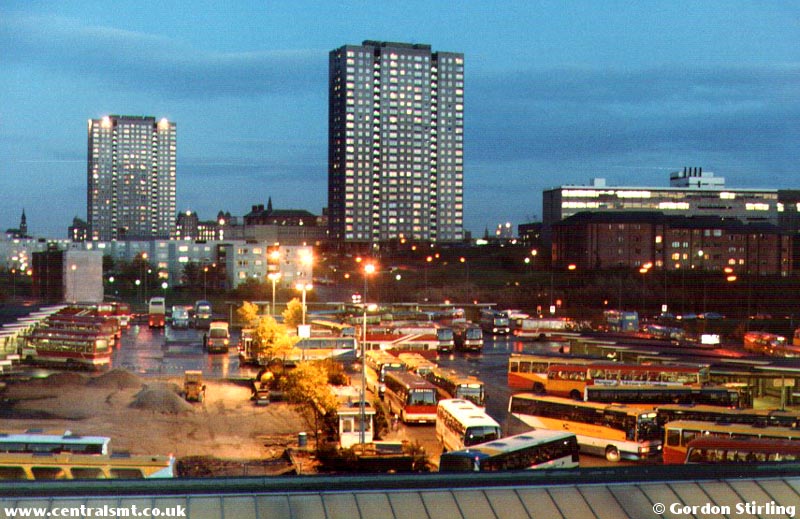 Glasgow Terminals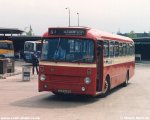 Information on these pages kindly supplied by Fr Alex Strachan