Double-Deckers : Bristol Lodekka FLF (BL)

The final Central Lodekka variant represented the ultimate in the development of the type - although, it should be noted, they did not have semi-automatic transmission, which was available by this time. Designated BL by Central, these FLFs were a half-bay longer than their BE sisters and seated 78. They also featured a forward-ascending staircase, situated not quite opposite the entrance. Some space savings were achieved in the upstairs layout, bringing about the demise of the isolated 4-seat front bench.
These large buses proved to be excellent people-movers in Central's intensive urban and suburban operations and could be found on almost any of the company's trunk routes to and from Glasgow.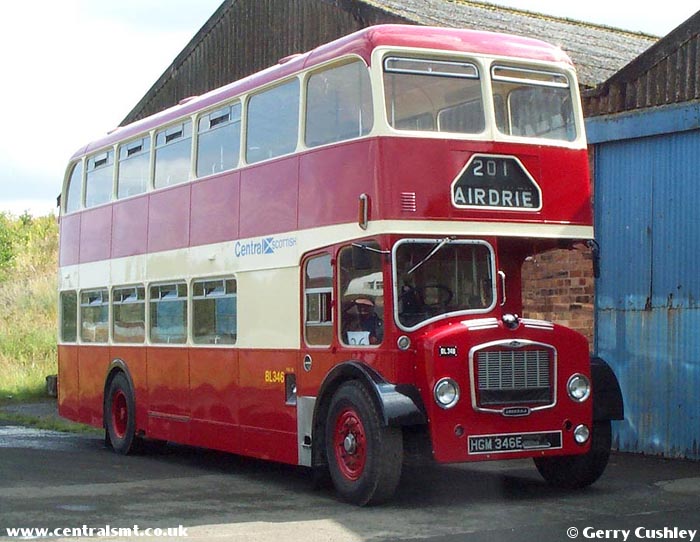 BL346 in preservation at the Scottish Vintage Bus Museum in 2000